Microsoft Teams <> Slack Integration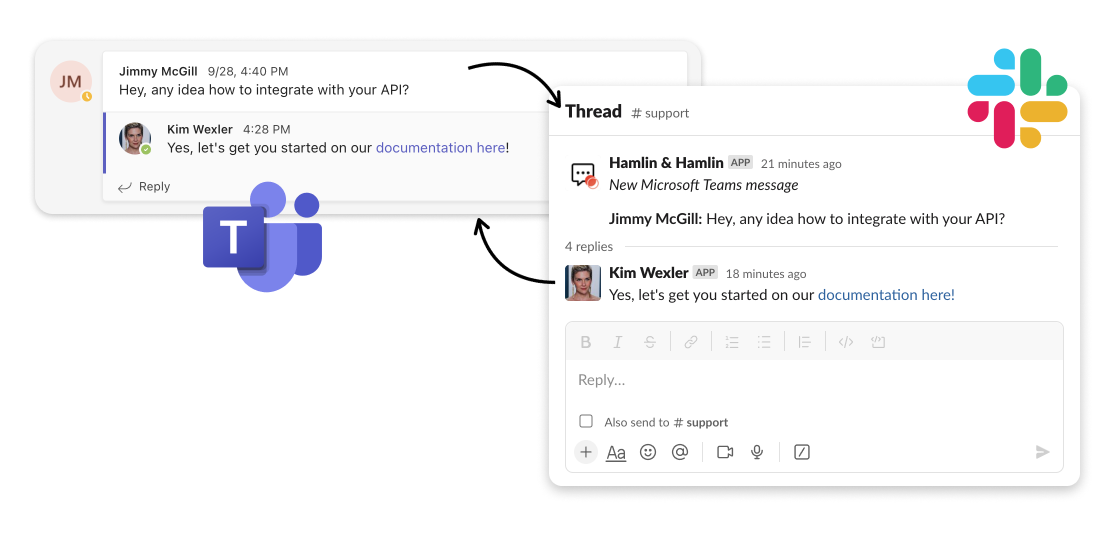 We are super excited to finally announce support for Microsoft Teams! Our integration allows you to effortlessly sync conversations in customer Teams channels into Slack, where you can reply and have your message relayed back into Teams in real time.
This release is in beta and has some limitations so we welcome you to reach out in your Slack channel for any help getting things set up! Can't wait to see what you do with this 🚀
All-New Customer Details Page
We've overhauled the customer details page to more quickly surface important information about customers and allow you to easily open Slack channels, link to your CRM, and adjust the primary and secondary reps.
We have some more exciting features coming soon, like adding custom attributes per customer and syncing them from your CRM. Stay tuned for that!
Link Existing Tasks (Jira, Linear, Asana, etc.) from the Web Dashboard
Not only that, but we improved the magic linking of tasks to Unthread conversations:
• Include link to task in the triage thread
• Include Slack link in the task description or comment
• Include Unthread conversation link in the task description or comment.
Any of these will link tickets to conversations and let you know when the tasks are done.
🚀 Other Fun New Stuff:
You can now send Slack Broadcasts from the primary support rep of each customer (dynamically setting the name and image of who posts the message)
On the note of broadcasts, we made several improvements to formatting, including better bullet point formatting and newline handling
Manually create conversations from the web dashboard by clicking the "+" button in the top bar
We opened up new endpoints in our API for broadcasts, user lists, and more
You may notice a speedier dashboard with faster load times – this is on purpose ;)
We also launched a spiffy new website, feel free to take a look!