A quick recap of Unthread's new features for June.
✨ Connect your Helpdesk to Generate AI Responses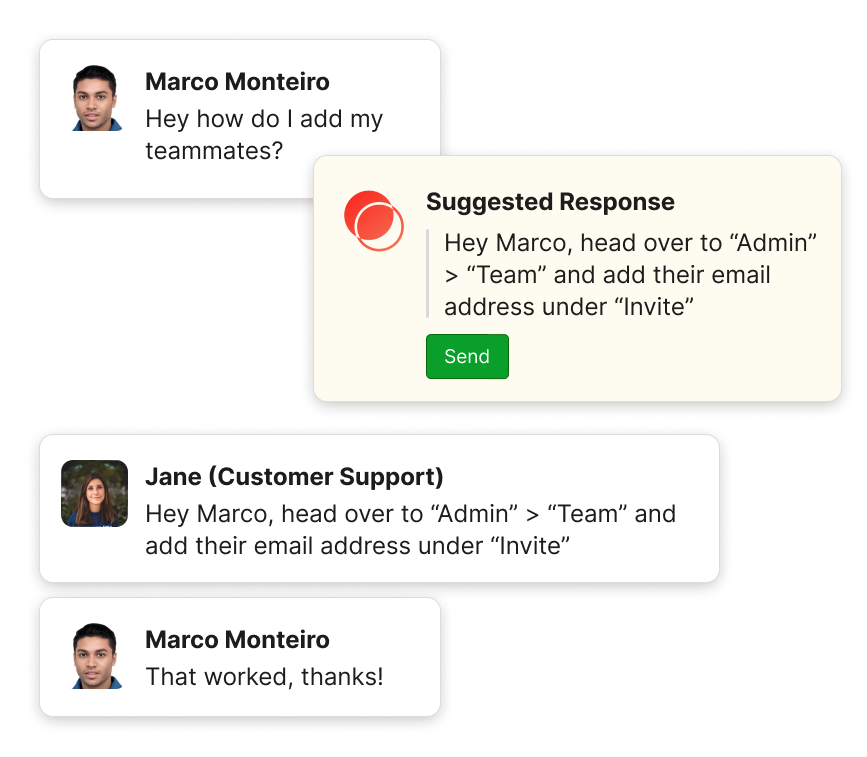 We saw great feedback on our beta rollout of Unthread's AI-generated support. Most notably, we can now generate smart responses from your helpdesk content. We've now rolled out access to more features that you can find by going to "Settings" > "AI"
📥 Web Inbox is Speedier and More Powerful Than Ever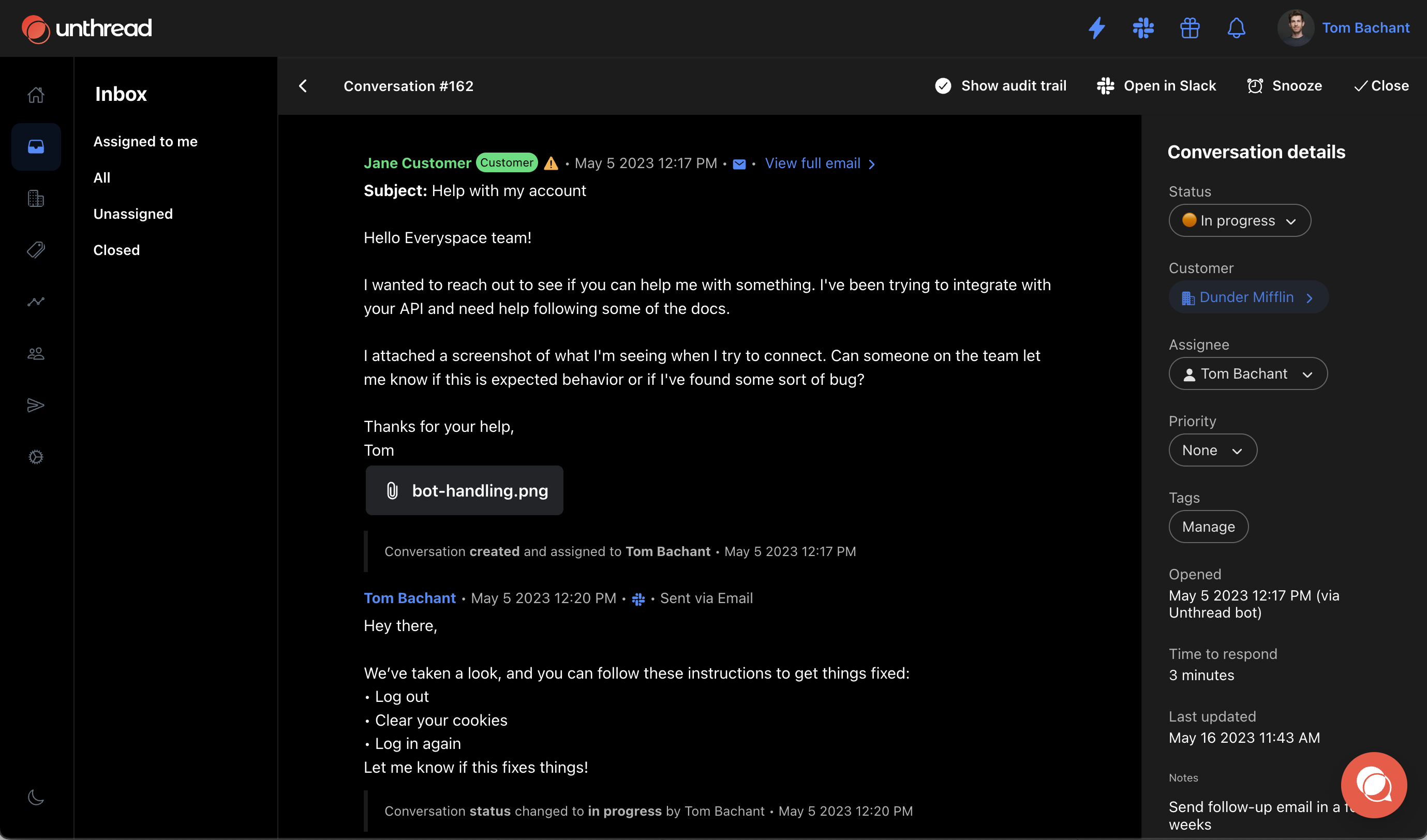 In addition to the Slack inbox, you can manage tickets from the web for additional control, with:
Keyboard shortcuts and navigation – look for the ⚡️ icon or use "command"+"k" to bring up quick actions
See changes to conversations and who made them
Snooze, reassign, add notes, and more
Advanced filtering by customer, assignee, tag, etc.
Dark mode! 🌙
🌴 Out-of-office and User Schedule Syncing
You can now use Slack statuses to indicate when a team member is out of office or on vacation. This will exclude them rotations and will assign conversations to their dedicated back-up representative if set.
💬 Improvements to the In-App Chat Widget
The In-app Chat widget allows customers to chat with you from your website, and you can reply right from Slack. We now support bi-directional attachments (from widget or from Slack) and support more UI customization.
🚀 Other Fun New Stuff:
When you "triage" conversations, you'll see a link in the Slack Inbox to the triaged internal thread
The "snooze" action in Slack now has quick defaults (3 hours, tomorrow, next week, etc.)
You can now exclude certain conversations from your analytics (e.g. exclude test conversations)
Edit conversation resolution times right from the Slack manage conversation screen
Email threads show attachments inline on web conversation details page
You can now add people from other Slack workspaces as members of your team
That's it for now!