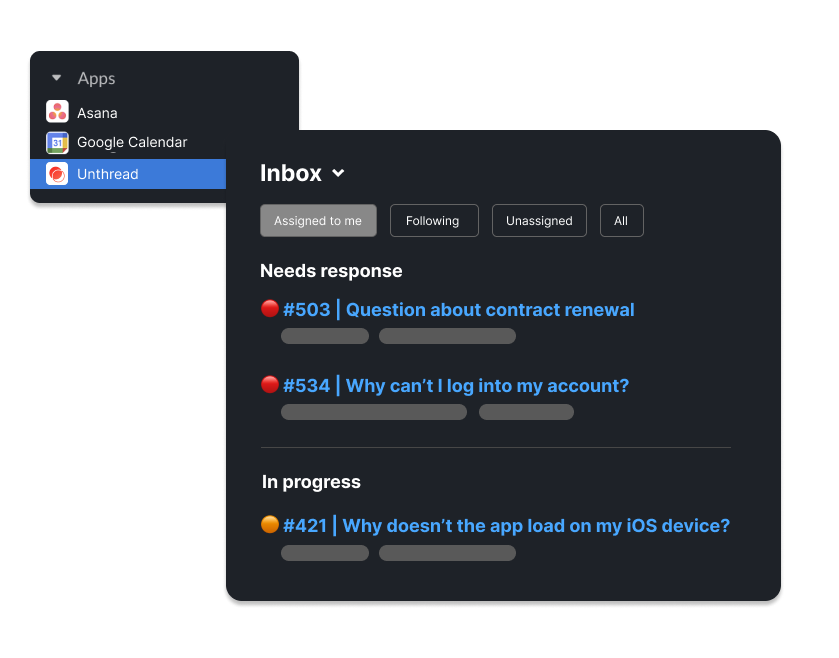 Bring conversations to a unified inbox
Unthread's Slack inbox is a powerful way to track all open conversations without ever leaving Slack.
Integrate with your CRM to better understand customers
Empower reps by seting custom SLAs based on account type (e.g. Enterprise), storing conversation history, and enriching channels with account data.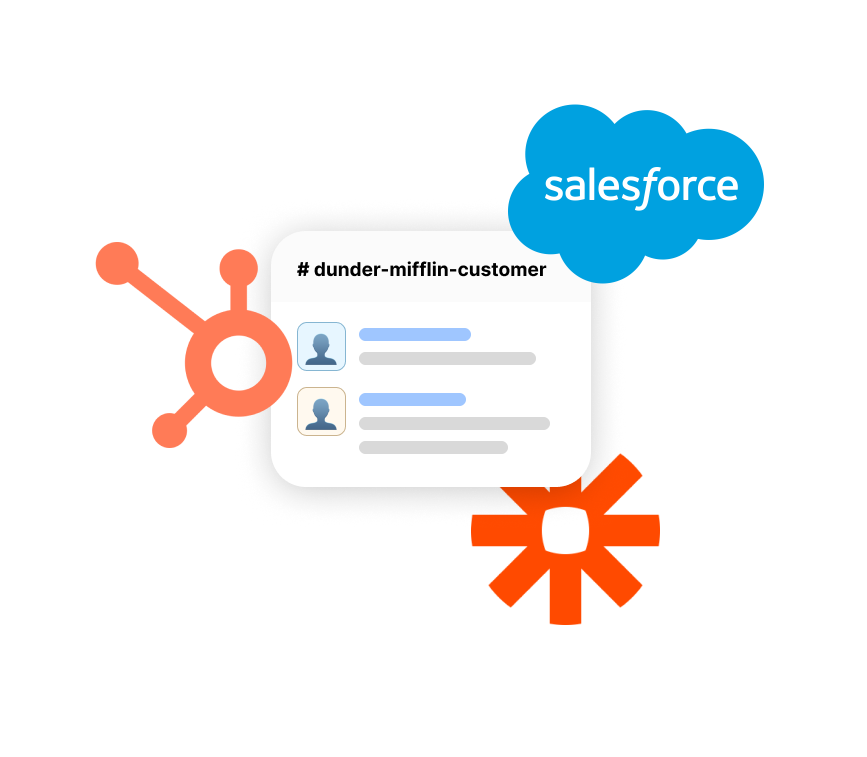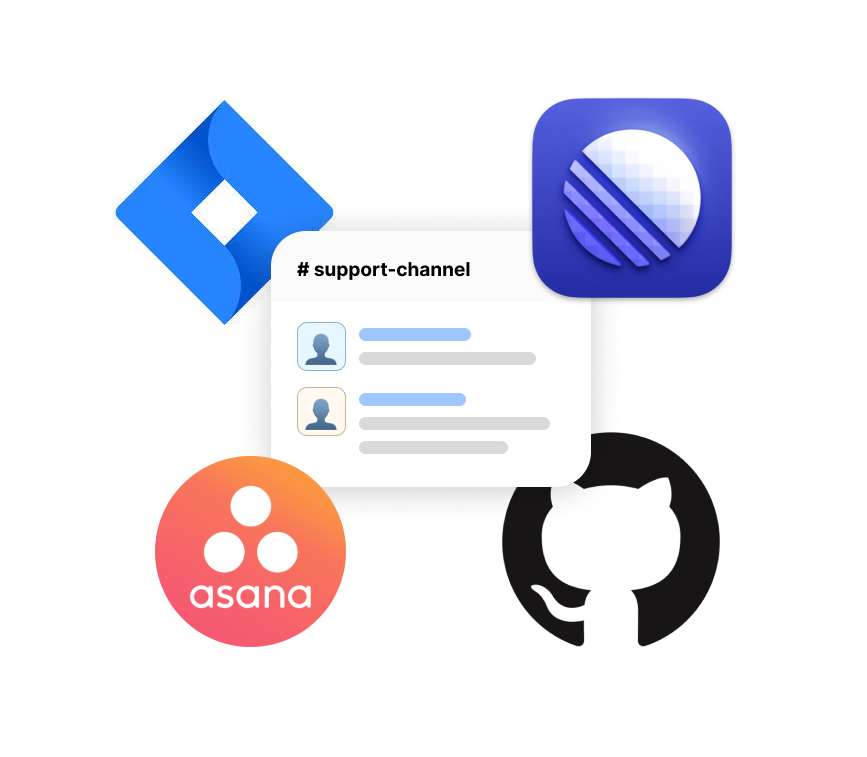 Create tasks linked to conversations
Share conversation context to your favorite task tracking tool and get notified when linked tasks are complete.
Use AI to generate responses & insights
Using the latest in GPT-based AI, Unthread can help you understand common issues and provide insightful answers right from your help documentation.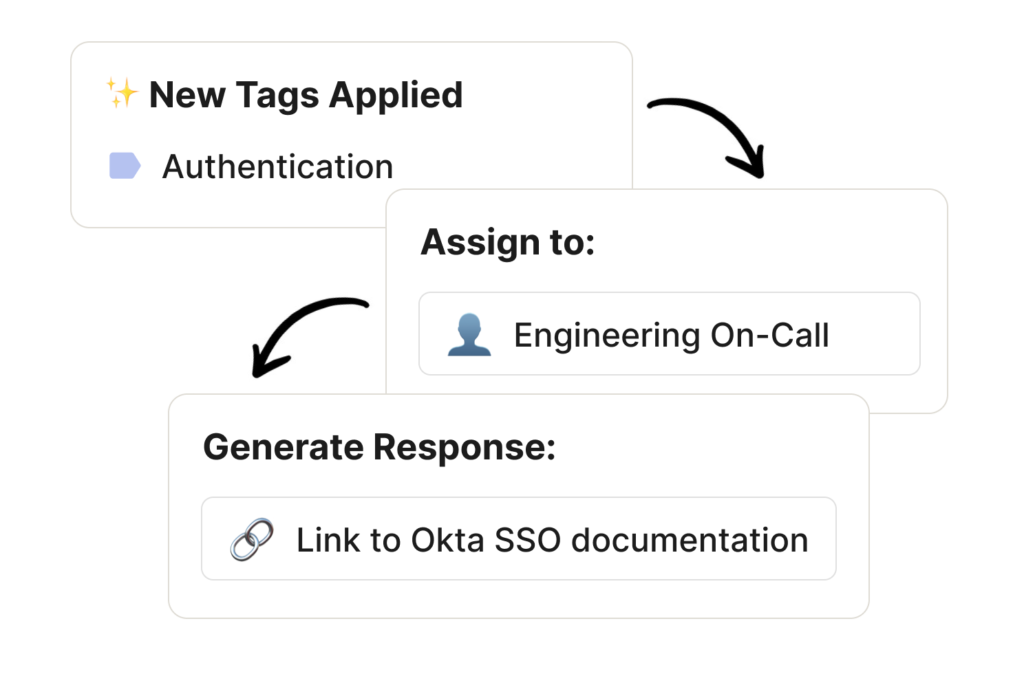 PROUDLY SERVING THESE GREAT COMPANIES AND MANY MORE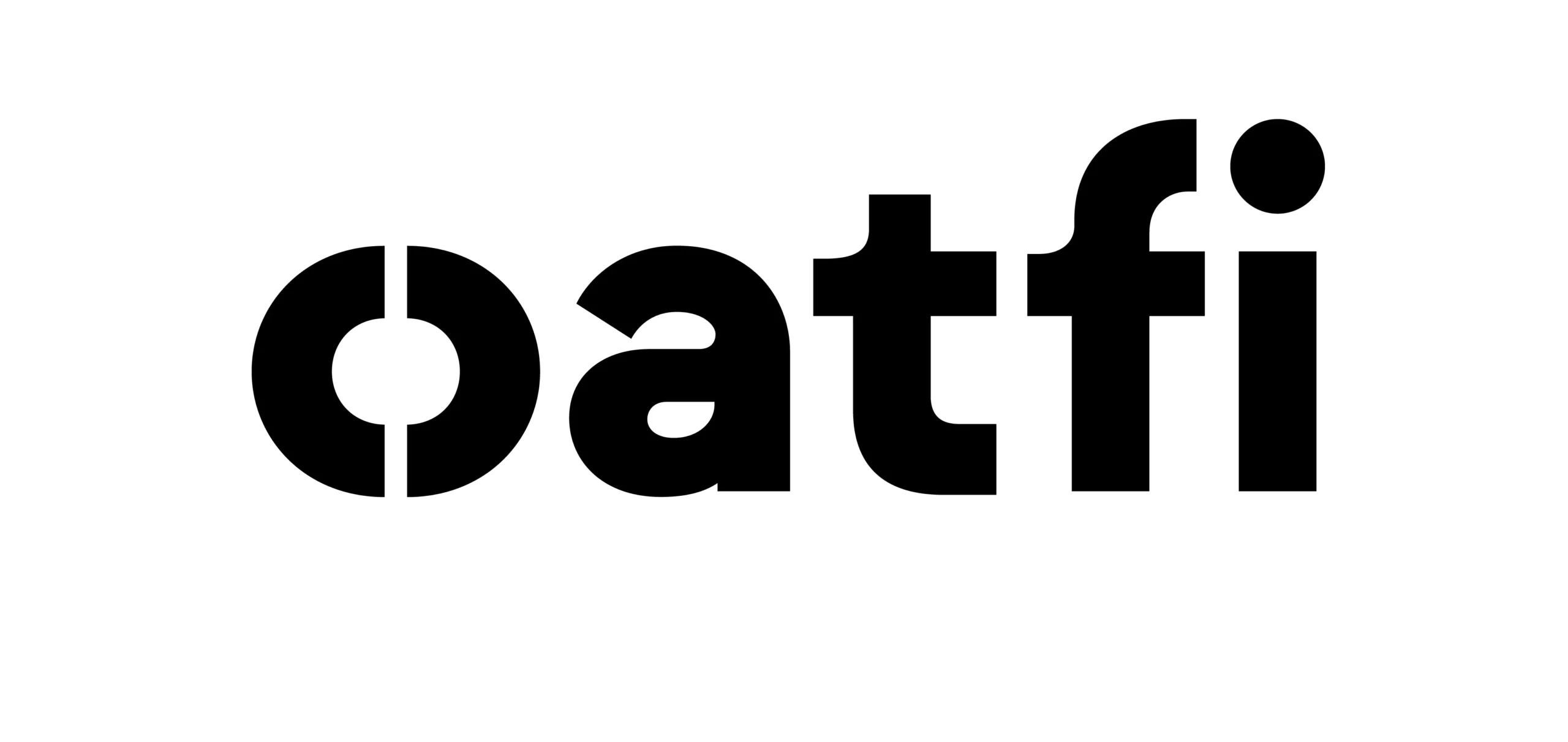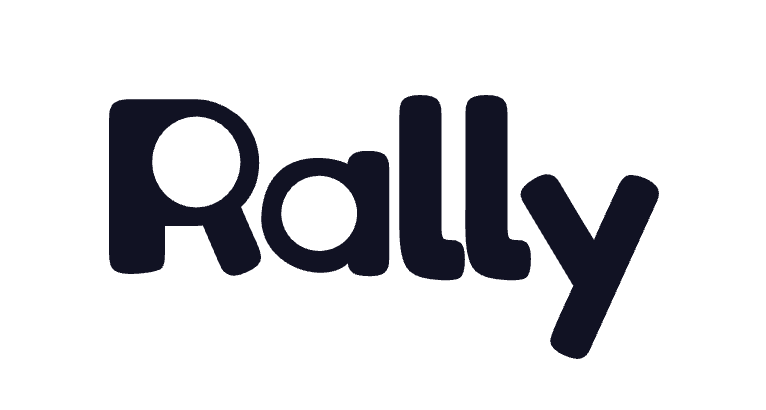 Get started with better Slack-based support