Chat with your website visitors over Slack
Embed a real-time chat widget into your site and send responses from Slack
Chat in real-time from Slack
New conversations create private Slack threads where you can collaborate privately with your team.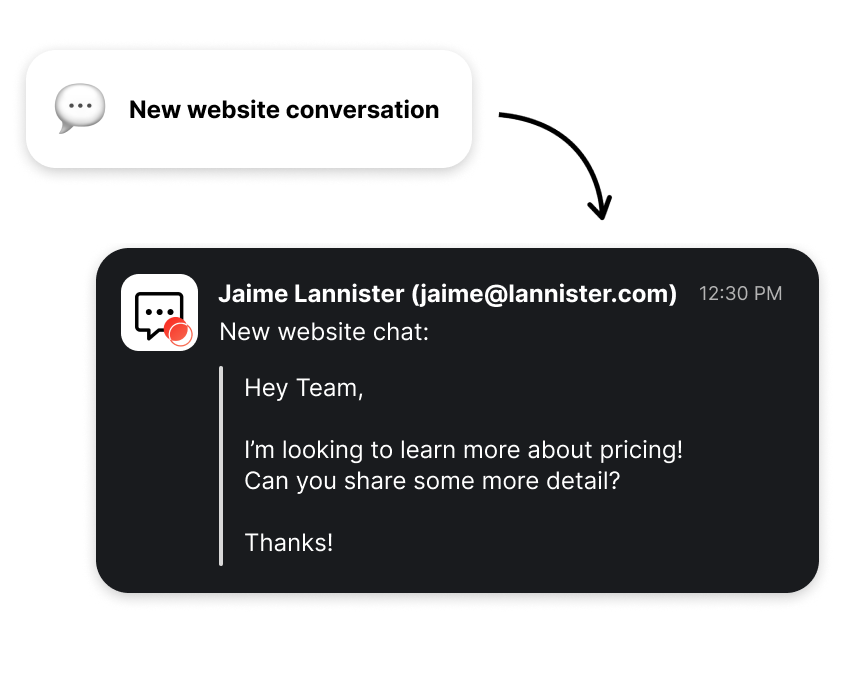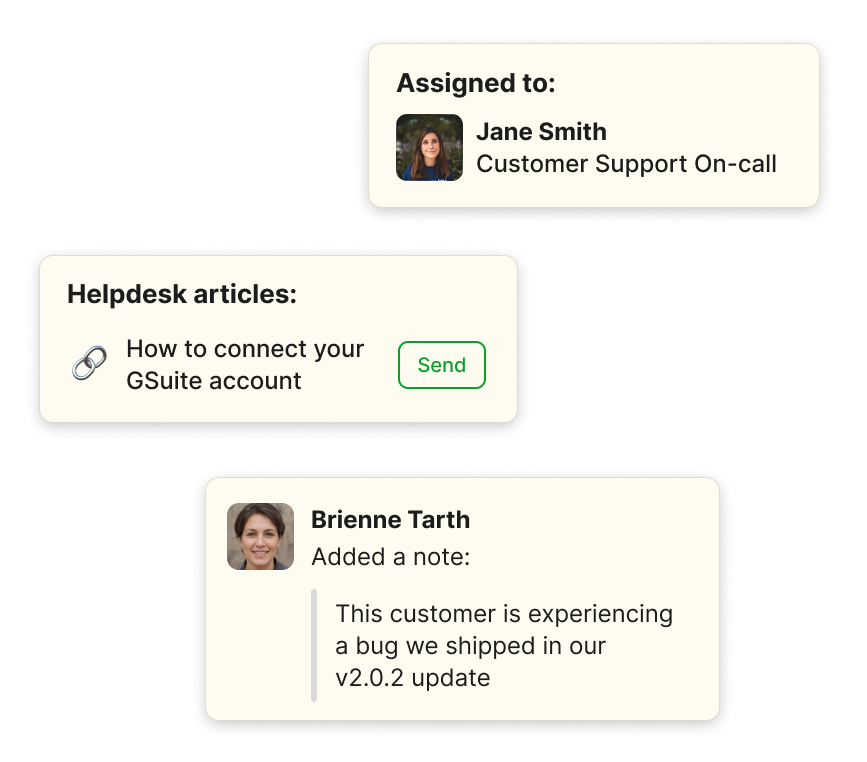 Manage tickets end-to-end
Add internal notes, set priority, and track against your SLA – all from Slack.
Send replies from your Slack thread
Customers will see your responses on your website in real-time. You can even send emojis, images, videos, and more.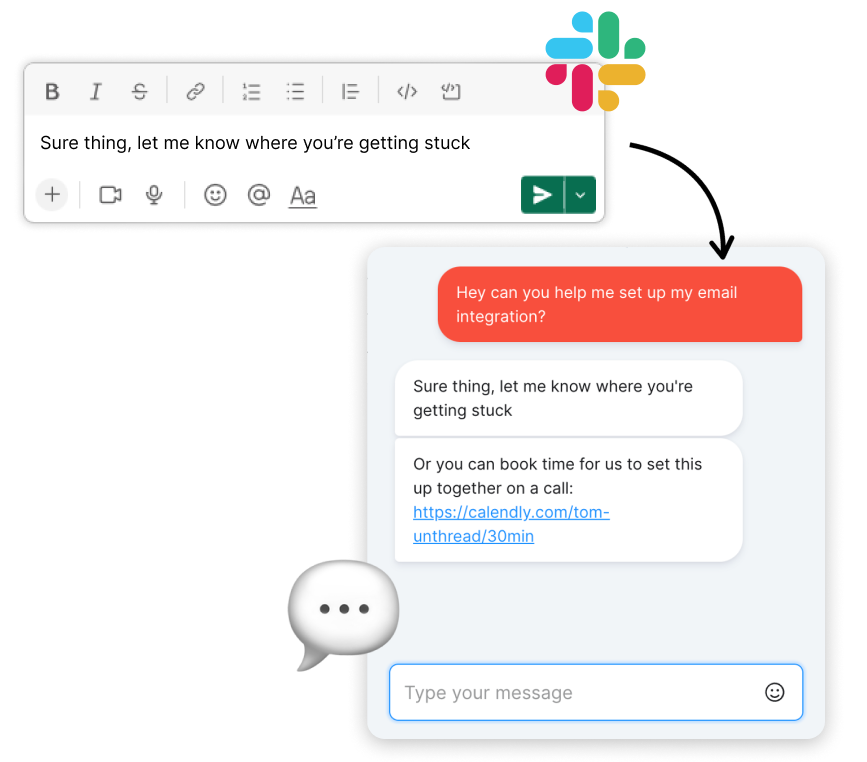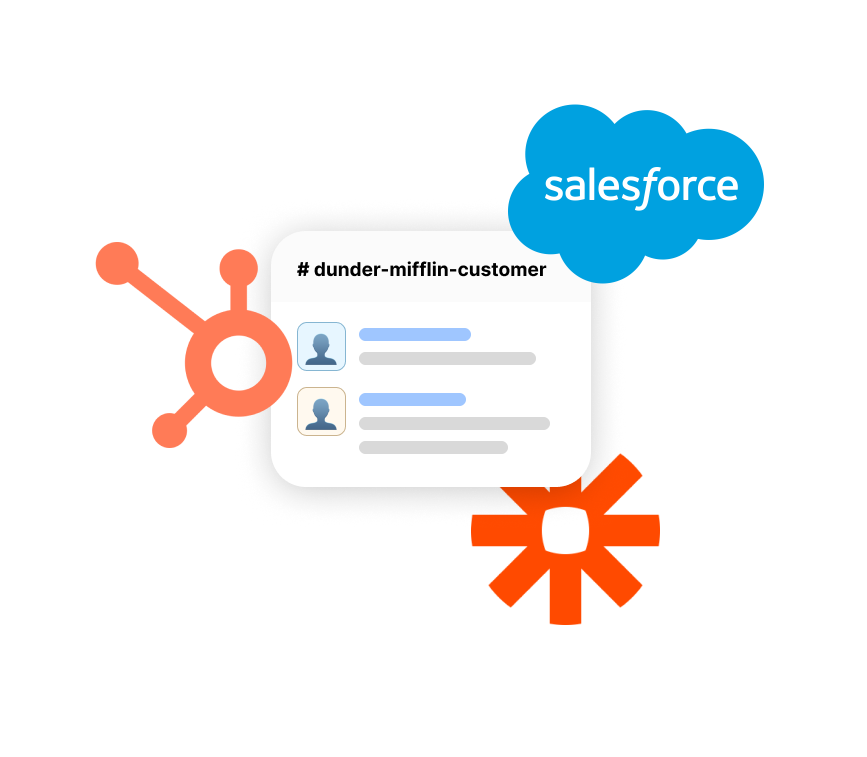 In-app chat messages are kept in sync with messages from your Email, Slack channels, and any of your CRMs or third party tools.
See How Unthread Fits Into Your Support Stack