A better shared inbox for your email
An email inbox that syncs with Slack, built on top of AI.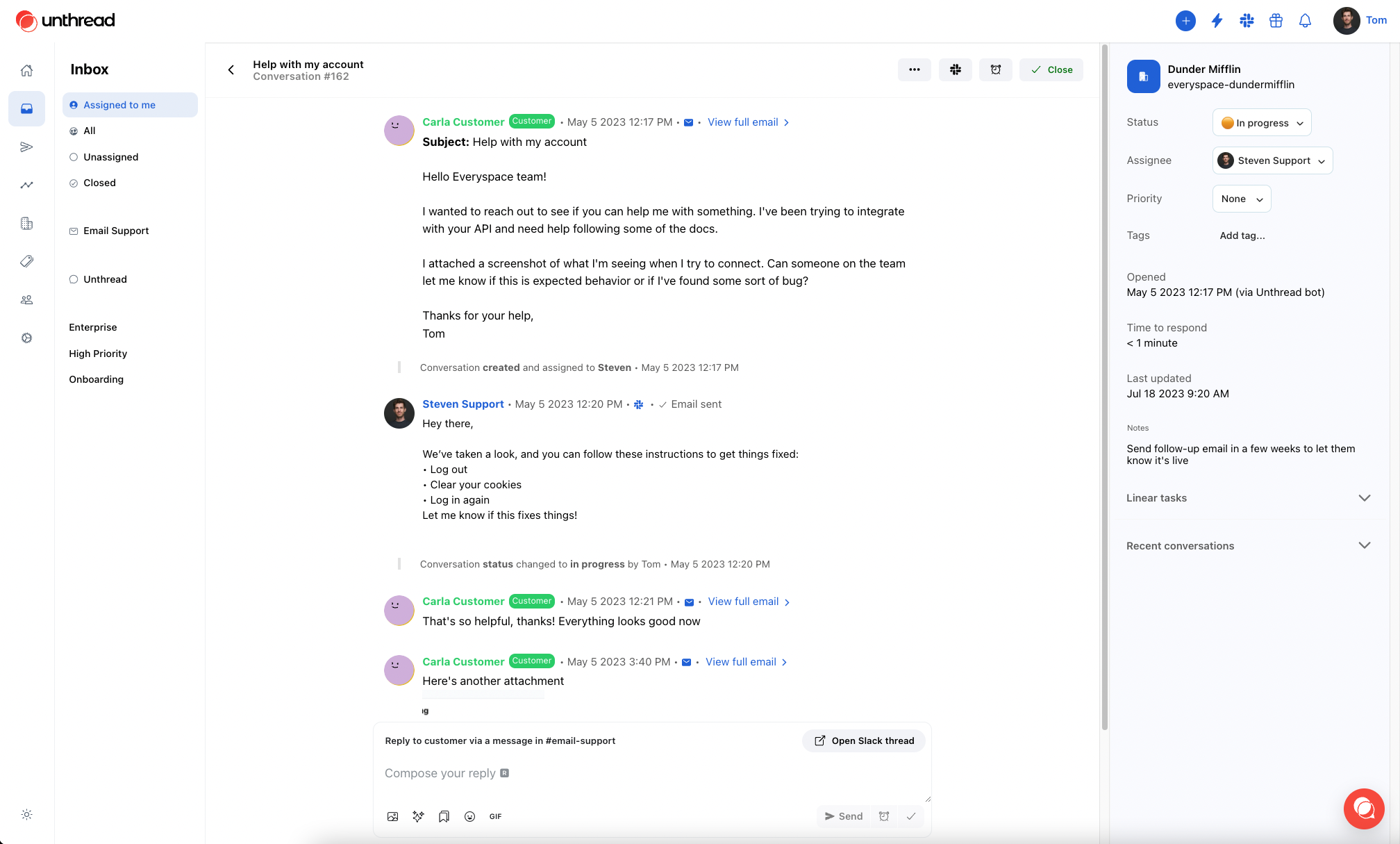 Forward your incoming emails into a channel
Share the context with your team in the tool they use every day, in real time.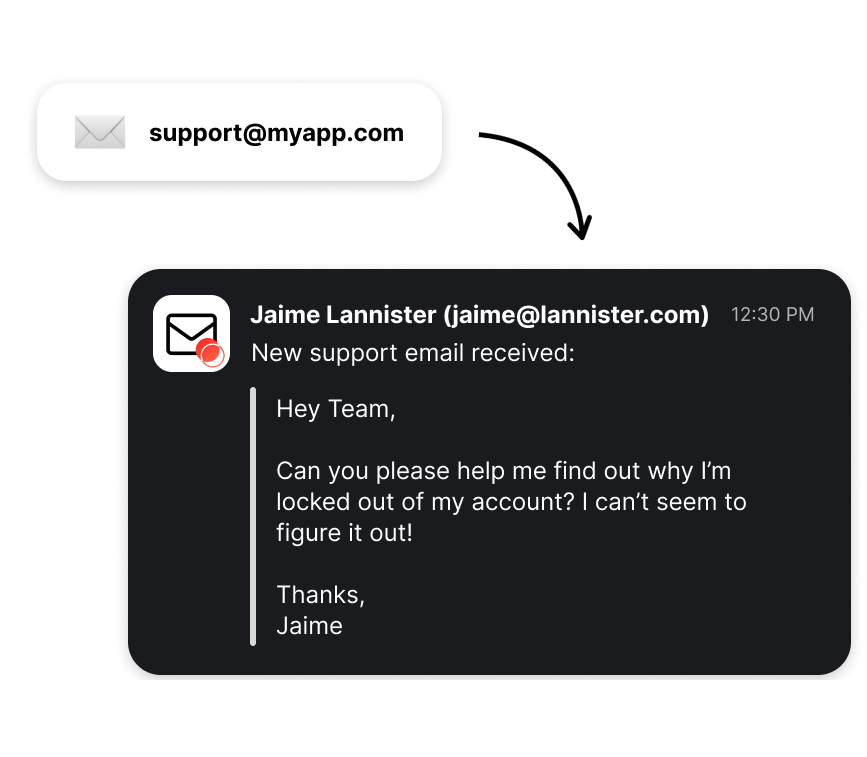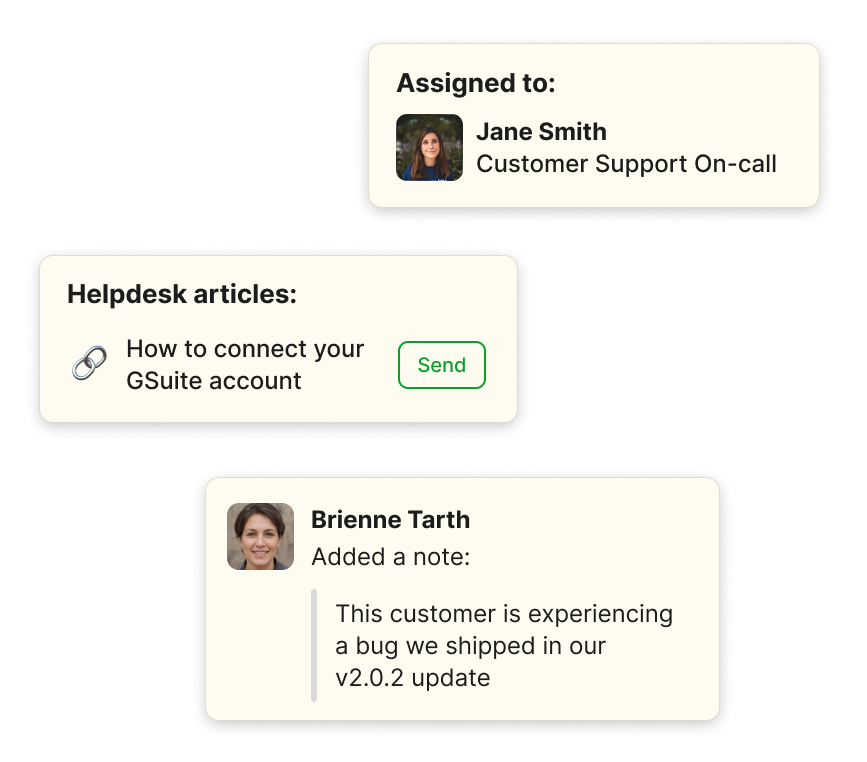 Collaborate with your team in Slack
Every new email creates a private discussion thread with tags, priorities, linked tasks, and more.
Send replies via email right from your Slack thread
Customers will see your response in an email thread on their end.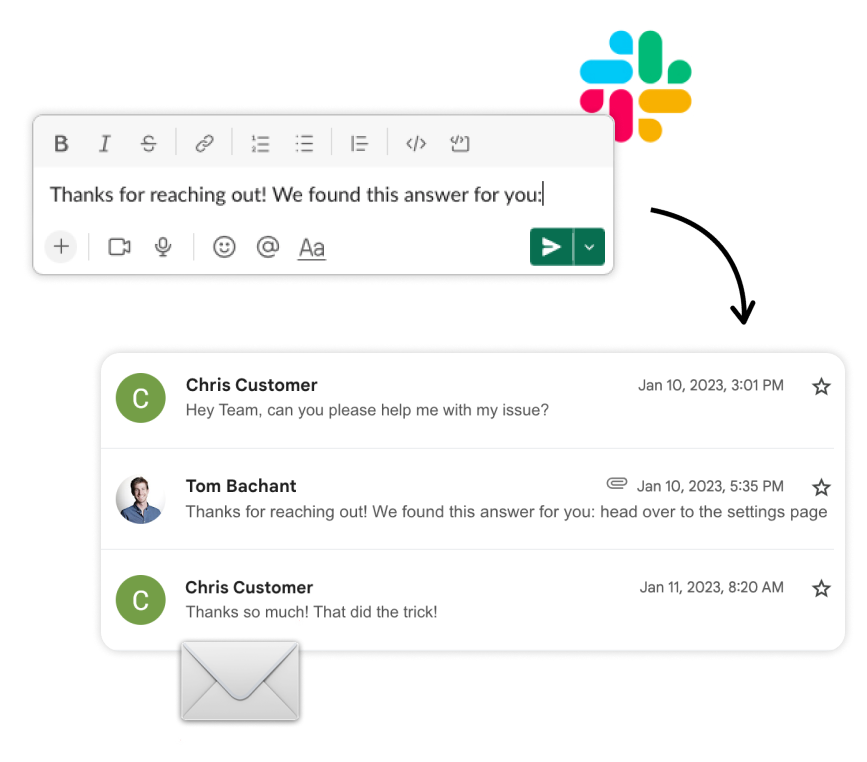 Get a handle on your emails
Try Unthread free for 14 days