Scale Up Your Slack Support
AI-Powered Customer Support in Slack
Unthread is a Slack inbox that turns support requests into prioritized tickets with assignments and SLAs.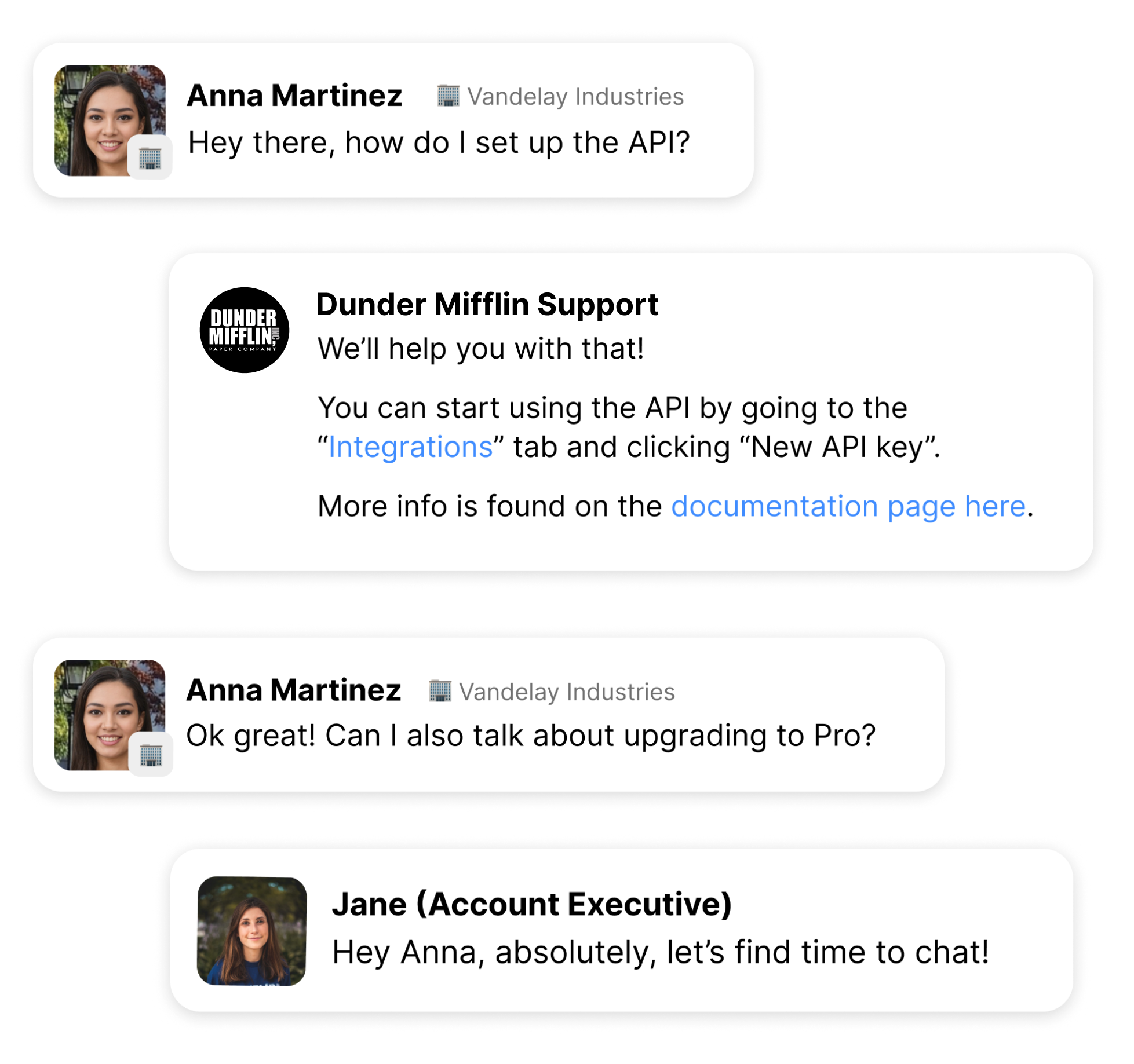 Trusted by world class teams








Finally, Scalable Support on Slack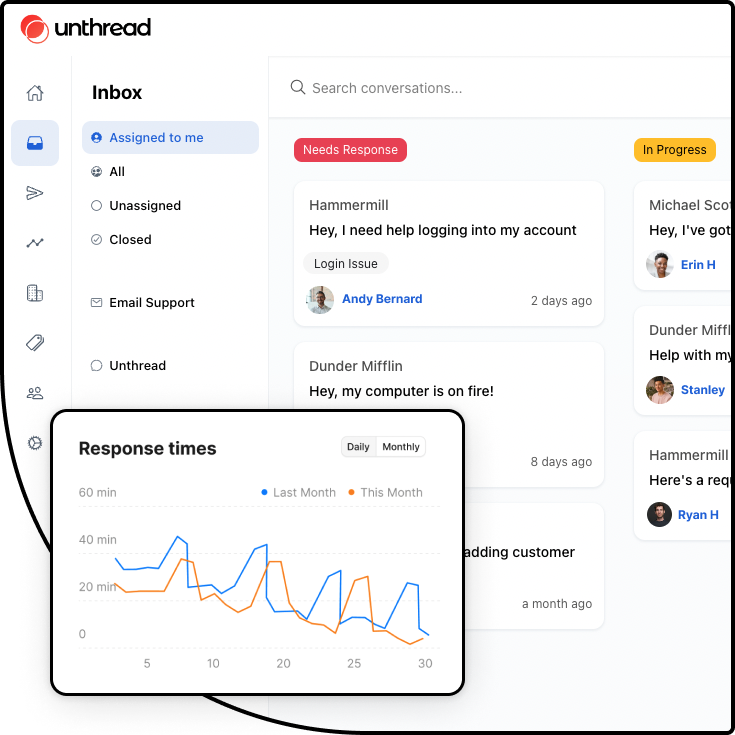 An inbox built for modern CX teams
We know innovation doesn't happen in a vacuum & your project might need other services as well. That's why we're continuously building extensions that help you connect to these services.
Try the first inbox built for Slack support
🙋 Assign ownership of incoming messages
🙌 View your assignments directly within Slack
🧘‍♀️ Close them out when you're done — reach inbox zero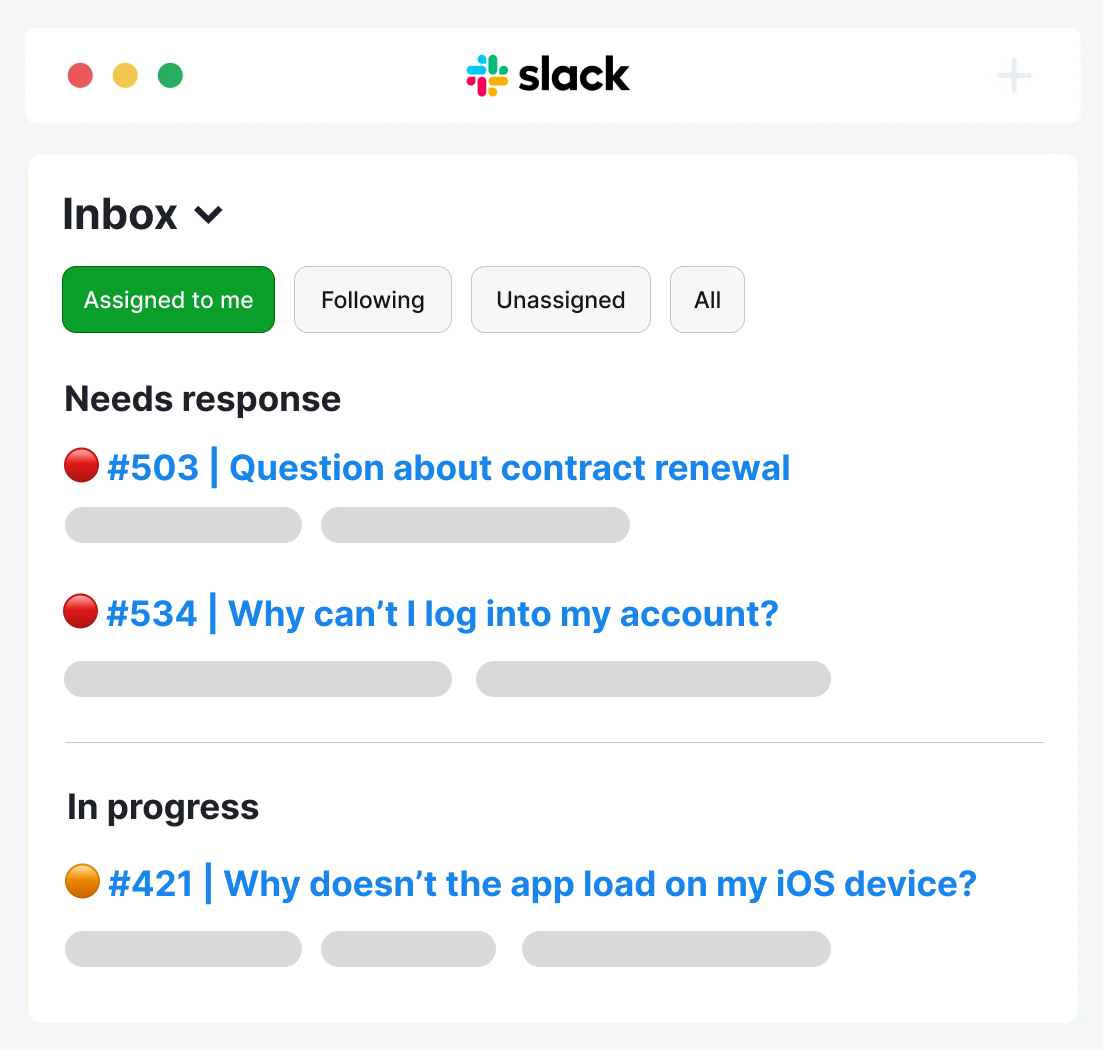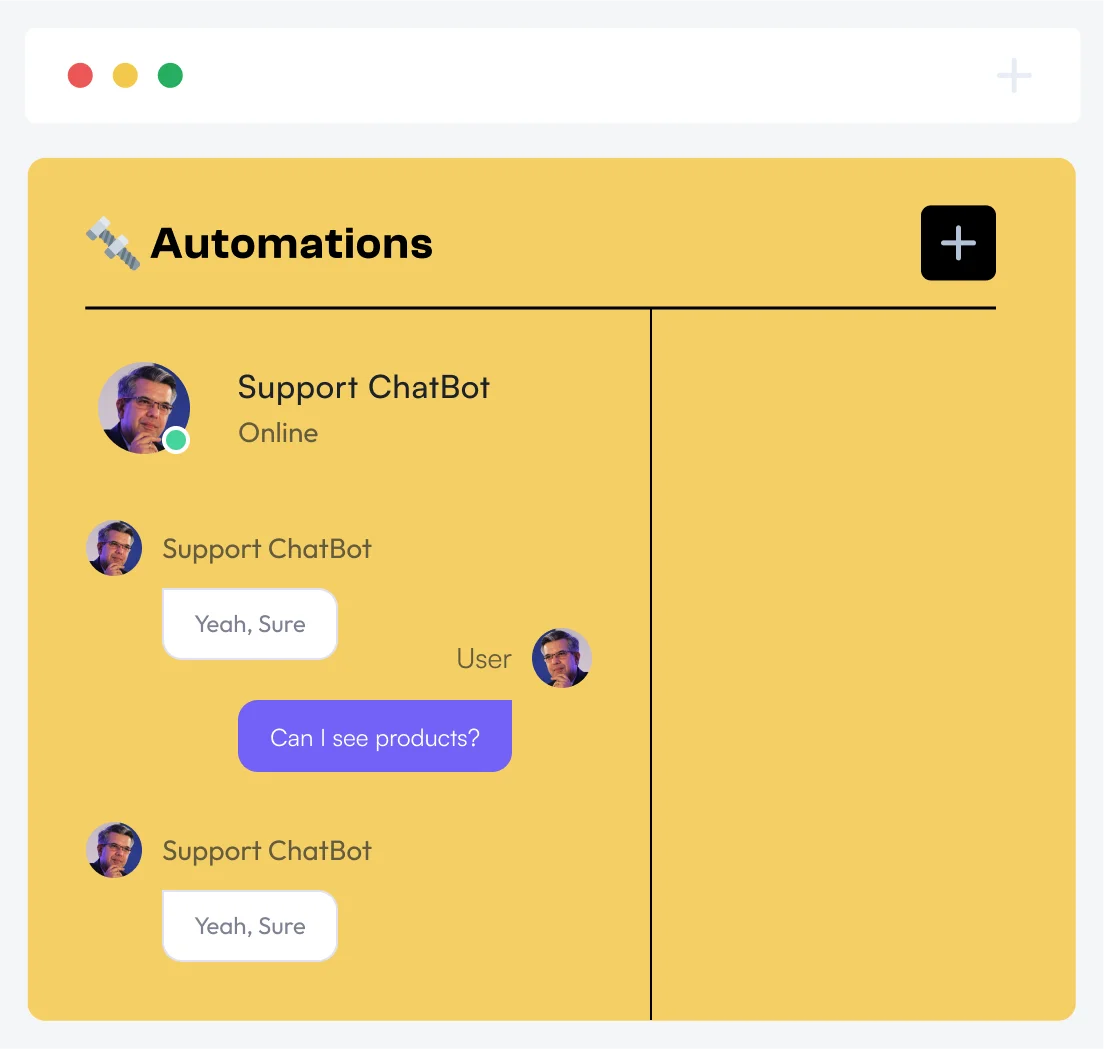 Get faster responses and faster resolutions
Not all messages are created equal. Prioritize important messages, easily loop in colleagues, and escalate to reach your SLA targets.
Learn from customer feedback with AI
🦾 Automatically categorize bugs, feature requests, greetings, etc.
🧑‍🔬 Add your own tags for roadmap planning and prioritization
🔮 Suggest responses to support reps based on common requests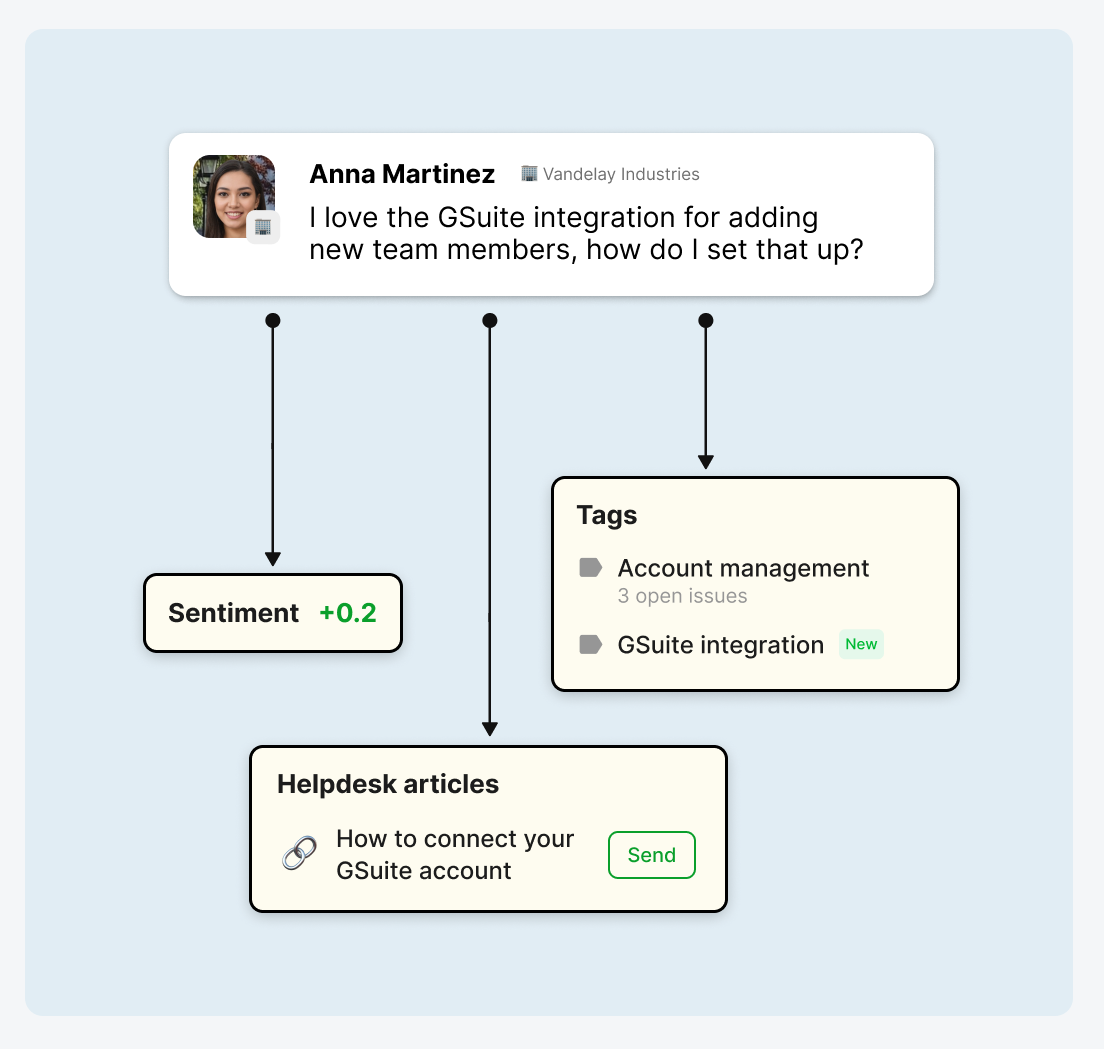 One place to manage all customer communications
Whether you talk to your customers in Slack, email, in-app chat, or your own custom solution, we bring conversations together to one inbox.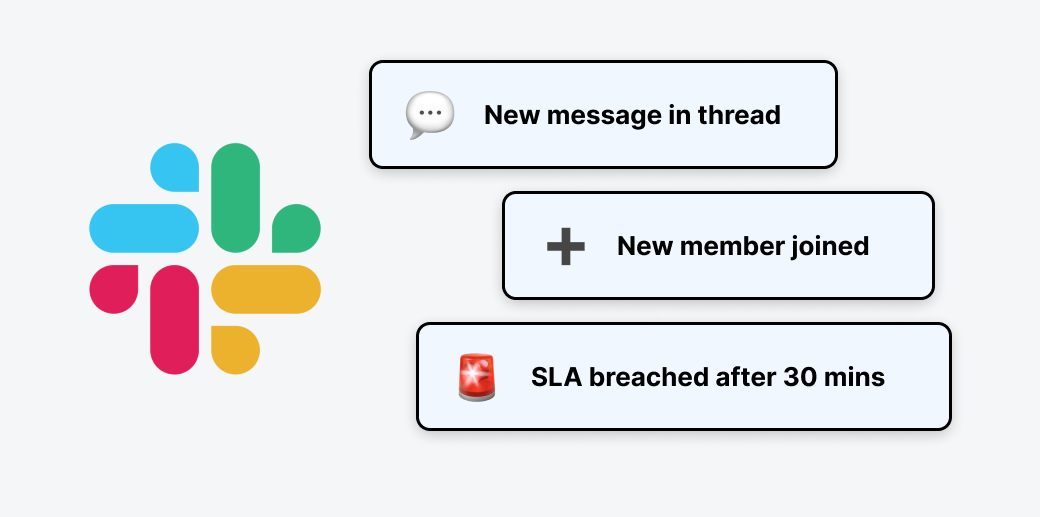 Manage Slack Connect or Slack Communities
Whether you run a public Slack community or private shared channels, we'll help to organize your support requests.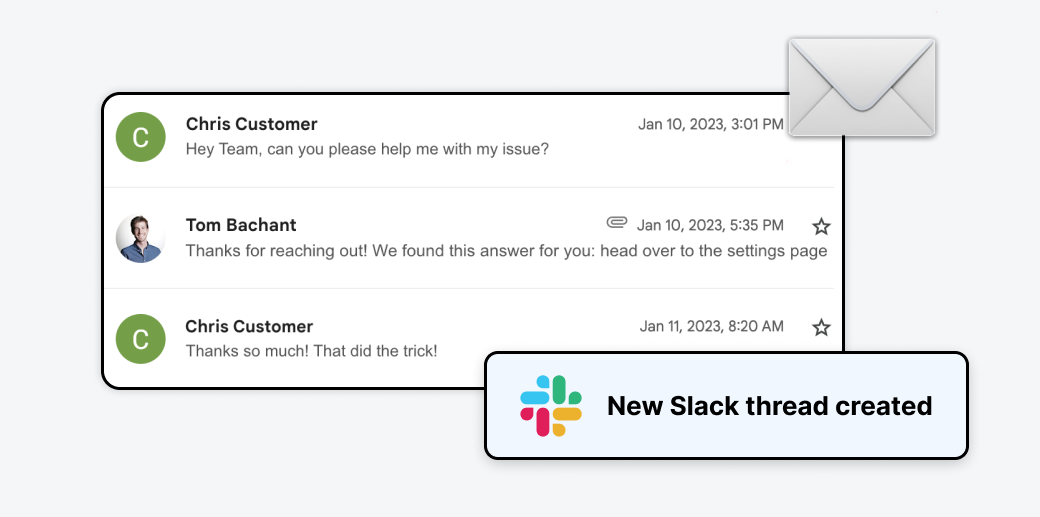 Manage Support Emails Alongside Slack
Forward support emails into Slack to create private threads about each new message.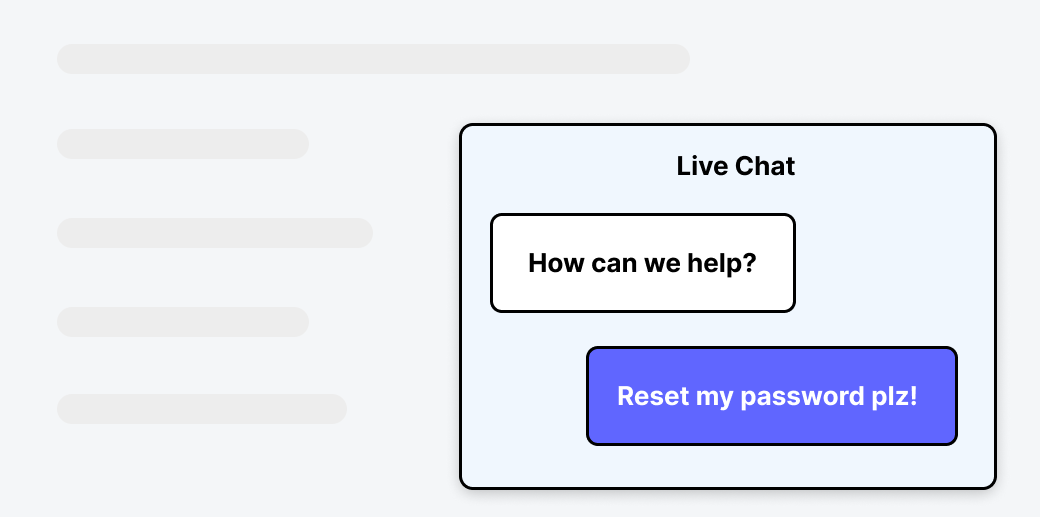 Embed In-App Chat in Your Own Website
Send and receive support emails from your Unthread inbox on the web or in Slack.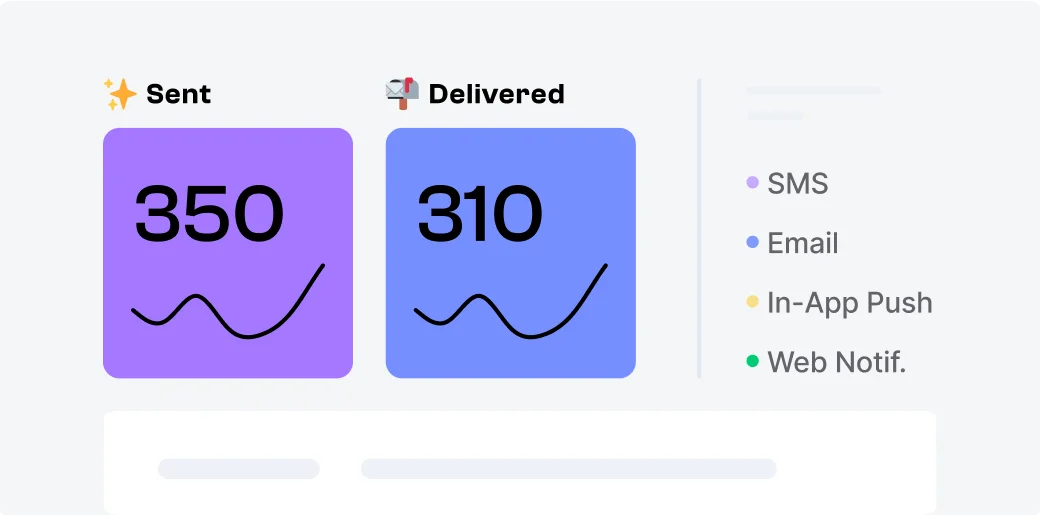 Get Analytics Across All Your Channels
Use our drag-and-drop message builder to compose a Slack message and get analytics on engagement.
Create Your Own Workflows With Our Powerful API
Our full API and webhook support allows you to extend the Unthread platform and integrate with internal tools and processes.
Integrated with your favorite tools
Connect to CRMs, task managers, data warehouses, existing support platforms, and so much more.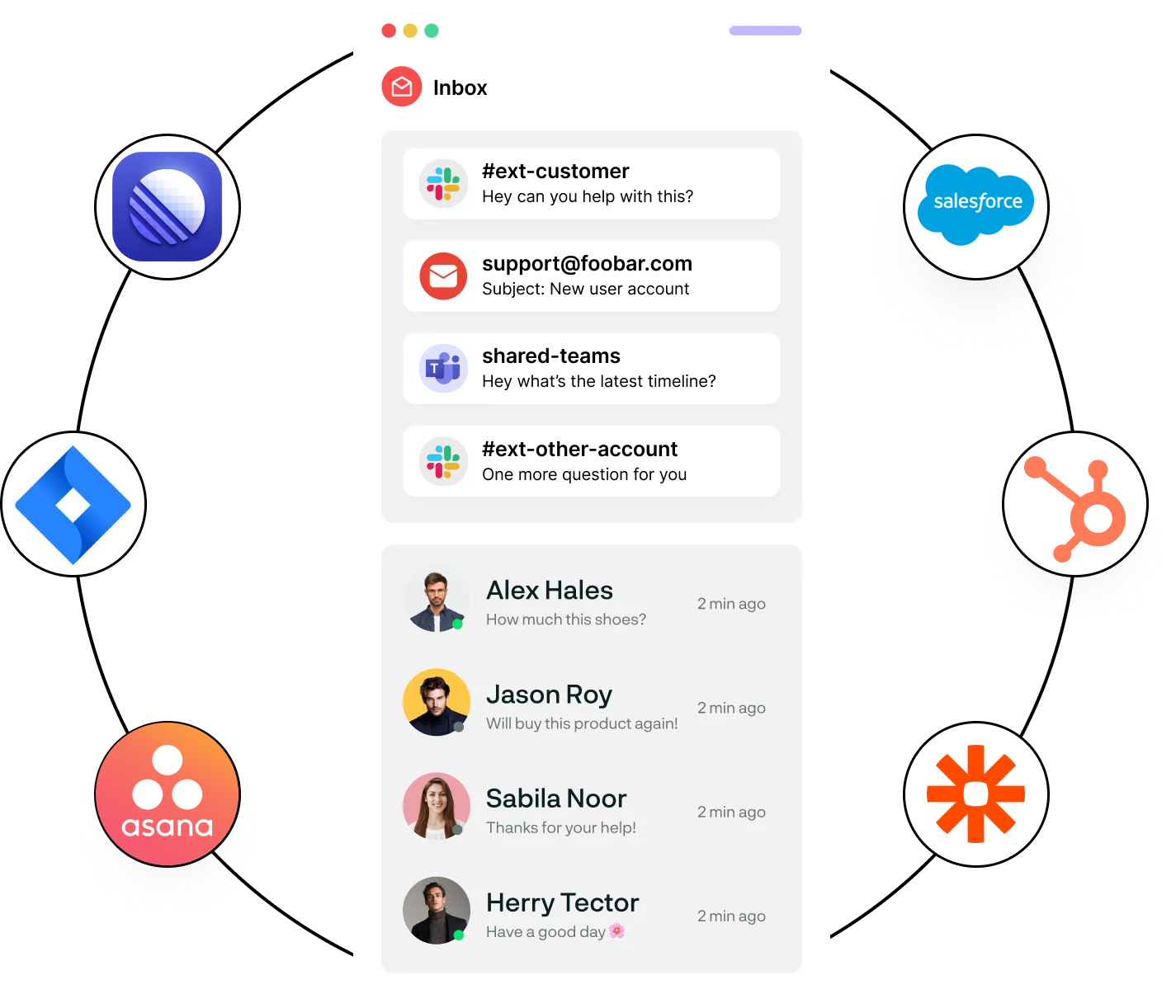 How Unthread Works Across Industries
Get your support chat under control
Start tracking your conversations and keep your customers in the loop. Connect your first channel for free.